Former Organization of American States representative Ricardo Seitenfus says MINUSTAH's presence in Haiti is illegal. The UN troops have occupied Haiti since 2004 and are responsible for the cholera epidemic that has killed and infected Haitians since 2010. In a recent speech, Seitenfus noted that the immunity the UN claims to enjoy (e.g. from lawsuits like that of the cholera victims) is also illegal, as MINUSTAH doesn't conform to Haiti's Constitution.
Part of the post is below. Click HERE for the full text.
United Nations presence in Haiti is illegal, according to former OAS representative in Haiti
Hougansydney.com
February 7, 2015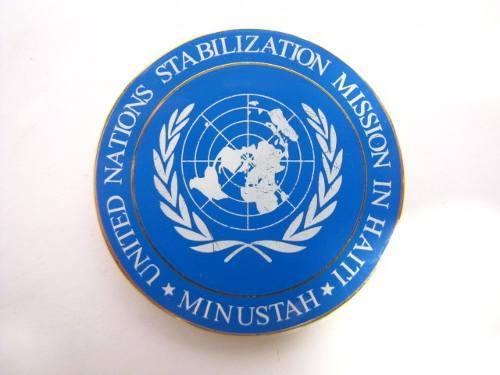 Haiti, MINUSTAH, "The presence of the United Nations in Haiti is illegal," says Ricardo Seitenfus
The former Special Representative of the Organization of American States (OAS) in Haiti, Ricardo Seitenfus, participated Friday in a round table on elections at Quisqueya University (Port-au-Prince). During his speech, Mr. Seitenfus said that "the United Nations- presence in Haiti is illegal," noted VD6.
The Brazilian professor said that the presence of MINUSTAH in Haiti does not conform to the Haitian constitution, and treaties signed by the country. "So the immunity that the UN claims that it enjoys in Haiti is illegal too."
…
Click HERE for the full text.