Ever since United Nations peacekeepers caused a devastating cholera epidemic in Haiti in 2010, the organization has behaved as if accountability for its actions would be a liability. In the meantime, considerable damage was done to the UN's reputation, as an organization purported to stand for human rights completely disregarded the human rights of Haitians affected by the epidemic. The lack of funding for the UN's cholera elimination plan did not help the situation either. Now that the UN has finally admitted responsibility for the epidemic, will accountability come next?
Part of the article is below. Click HERE for the full text.
It's Time for the UN to Compensate Haitians for Its Cholera Disaster
Accountability should be seen as a strength, not a liability, at an organization committed to human rights.
Muneer Ahmad and Alice M. Miller, The Nation
August 23, 2016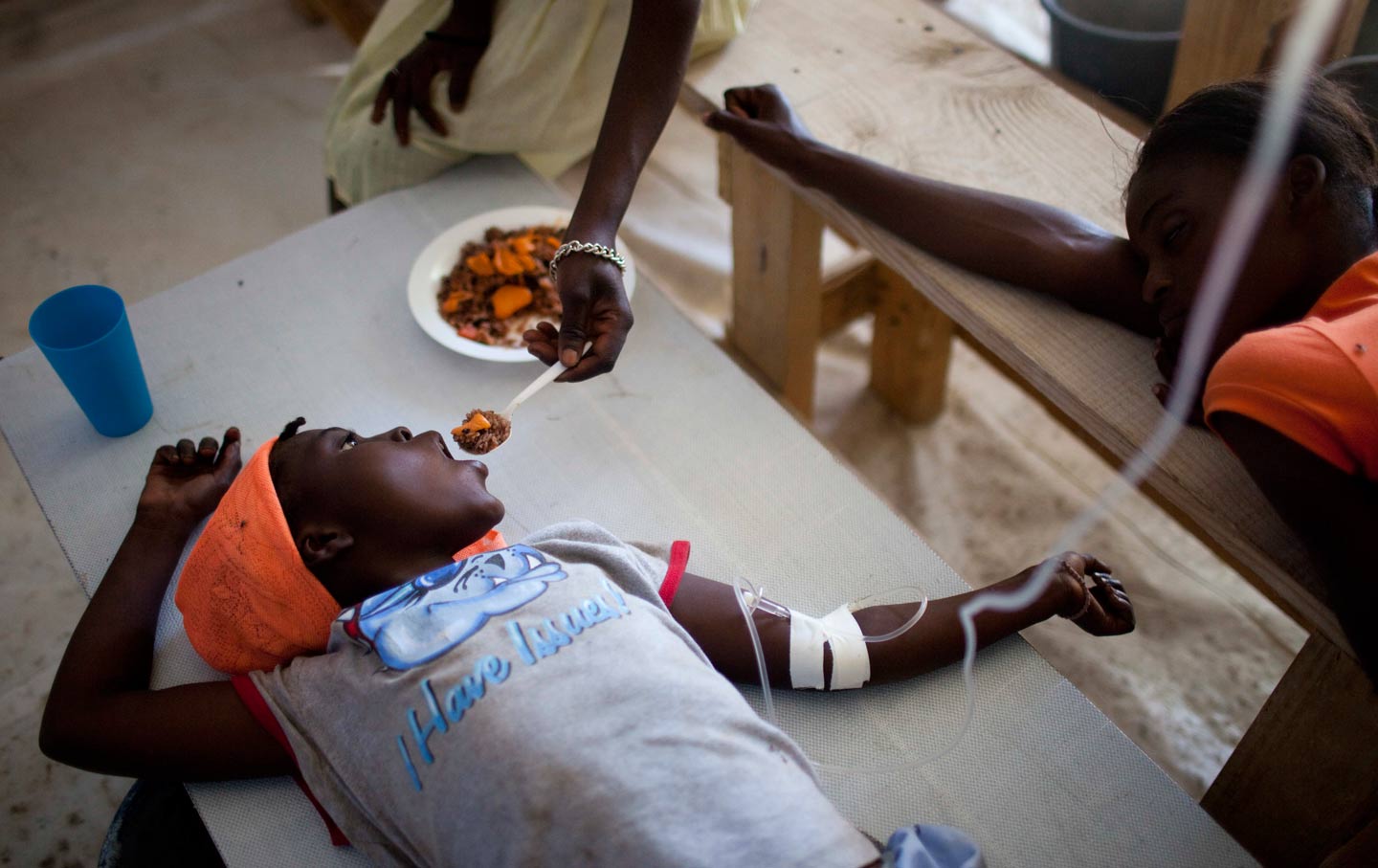 For the first time in five years, the United Nations has admitted what epidemiologists, human-rights researchers, and the UN's own experts established long ago: that its peacekeepers were responsible for the inadvertent introduction of cholera into Haiti in 2010, causing the deaths of over 10,000 people and sickening hundreds of thousands more.
After years of denials and dissembling, and choosing to hide behind the cloak of immunity rather than face the legitimate demands of a grieving Haitian people, the UN now says it is willing to take steps to redress the problem. The challenge now is to develop, fund, and administer a meaningful compensation scheme that values Haitian lives, respects the principles of institutional accountability and the right to a remedy, and repairs the self-inflicted damage done to the integrity of the United Nations as a defender of human rights. Such a response holds the potential not only to deliver a measure of justice to the Haitian people, but to establish an important precedent of accountability for the United Nations and other international governmental organizations.
Cholera erupted in Haiti in October of 2010, less than a month after the arrival of UN peacekeepers from Nepal, which had just endured a major outbreak of the disease. The peacekeepers arrived at a UN outpost near Méyè, 40 kilometers northeast of Port-au-Prince, and were stationed at a base just a few meters away from a tributary to the Artibonite River, Haiti's largest river and one of its main sources of water for drinking, cooking, and bathing.
As United Nations investigators would later establish, sanitation facilities at the base were haphazardly constructed, and as a result, human waste emptied into the tributary. Within days of the arrival of the peacekeepers, Haitian health officials confirmed numerous cases of cholera in the area surrounding the base, the first cases of cholera in the country in over a century. The disease spread rapidly throughout the country, with devastating effect.
…
Click HERE for the full text.