Though the United Nations' admission of involvement in Haiti's cholera epidemic isn't as strong as it could or should be, it still marks a turning point in the UN's response to the epidemic. This admission comes along with many other important steps that build pressure for justice for Haiti's cholera victims, including a few reports showing that the UN was responsible and continued poor sanitation practices years into the epidemic, and a statement from a UNn spokesman promising the revelation of a set of new actions against cholera in coming months.
Part of the article is below. Click HERE for the full text.
Cholera In Haiti: Court Says Victims Can't Sue, But U.N. Promises Amends
Richard Knox, CommonHealth/WBUR
August 19, 2016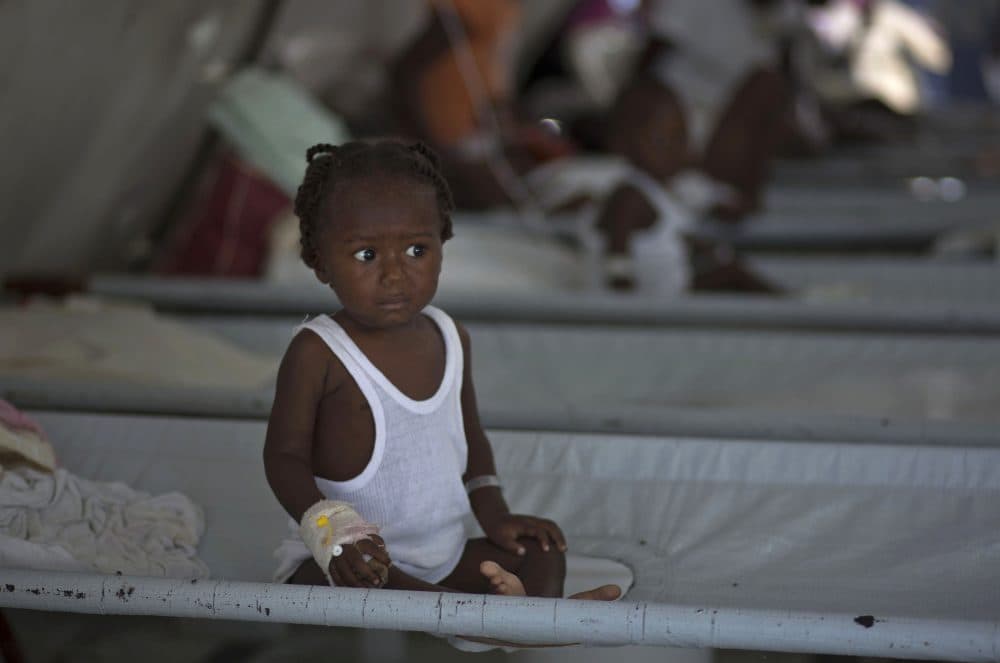 In 2010, United Nations peacekeeper forces infected with cholera unleashed a devastating outbreak of the disease in Haiti. So far the epidemic has lasted six years, killed nearly 10,000 people and sickened almost 800,000.
Thursday night, a three-judge panel on the U.S. Court of Appeals issued a 22-page opinion rejecting an attempt by Haitian cholera victims and their families to hold the United Nations accountable.
But this week also brought victories for Haiti's cholera victims, including a long-awaited acknowledgment of the U.N.'s responsibility and big new promises of more U.N. help:
–The U.N.'s own auditors found that for years after the epidemic began, the agency's peacekeeping forces continued to pour untreated sewage into public waterways, ignored warnings about contaminated water and failed to inspect water treatment plants and septic tanks.
-A leaked report from an internal U.N. human rights watchdog, obtained by The New York Times, lay blame directly on the agency for introducing cholera into Haiti in 2010 through infected peacekeepers and poor sanitation at a U.N. encampment. That report calls the U.N.'s response to its self-created crisis "morally unconscionable, legally indefensible and politically self-defeating."
-A surprising statement from the office of Secretary-General Ban Ki-moon acknowledged the U.N.'s "own involvement in the initial outbreak," saying the agency "needs to do much more" to address "the suffering of those affected by cholera."
…
Click HERE for the full text.