India has joined three other countries – France, South Korea and Liechtenstein, in contributing to the United Nations' new fund to eliminate cholera from Haiti. The new fund was detailed at the end of last year when Secretary-General Ban Ki-moon apologized to the people of Haiti for the UN's role in the cholera epidemic. The $400 million dollar fund is expected to come from donations by UN member states. India will contribute $100,000.
Part of the article is below. Click HERE for the full text.
India contributes USD 100,000 to UN for Haiti cholera relief
The Indian Express
January 24, 2017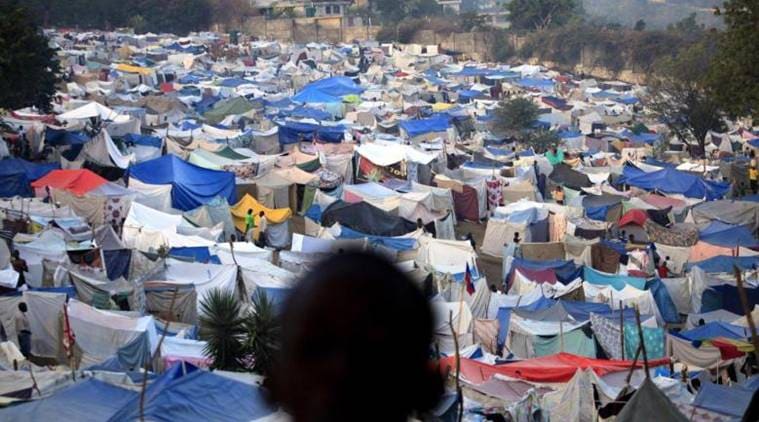 India has contributed USD 100,000 to a UN trust fund designed to support Haiti in recovering from the ravages of the 2010 Cholera epidemic and building improved sanitation and health systems in the country. First Secretary in India's Permanent Mission to the UN Ashish Sinha last week handed over USD 100,000 cheque for the UN Haiti Cholera Response Multi-Partner Trust Fund.
The fund is aimed at supporting the country in overcoming the epidemic and building sound water, sanitation and health systems. It aims "to significantly improve access to care and treatment in short term and also to address issues of water and sanitation and health systems in long term."
India is the fourth contributor to the Fund, along with France, South Korea and Liechtenstein. Haiti has been dealing with a cholera outbreak since October 2010, blamed on peacekeepers from Nepal, some nine months after it suffered a devastating earthquake.
…
Click HERE for the full text.