More than 50,000 Haitians could possibly be sent back to a country still recovering from a series of natural disasters. Lawmakers from both parties, U.S. newspapers and human rights and faith-based organizations are calling on President Donald Trump to extend Temporary Protected Status (TPS) for those Haitian nationals who have been living legally in the United States for the past seven years. According to reports the Department of Homeland Security Secretary John F. Kelly is expected to make a final decision regarding the TPS extension in the next coming two weeks. We encourage you to call your representatives and senators and tell them to support TPS extension for Haitians. Contrary to the USCIS acting director U.S. Citizenship and Immigration Services James McCament stated in his report, things have not improved enough in Haiti for the U.S. to end TPS for Haitians.  That is why lawmakers, media, human rights and faith groups asking President Trump to show compassion by extending "America's welcome once again to Haitians."
You can read the full article HERE.
50,000 Haitians face being deported by Trump back to country still reeling from natural disasters
By Andrew Buncombe, Independent
May 1, 2017
The proposal has been criticised by Democrats and Republicans alike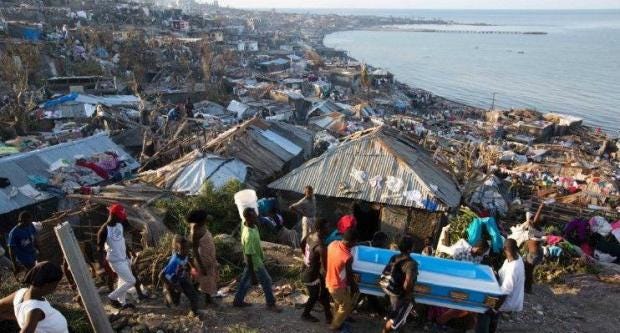 You can read the full article HERE.