For six years, the United Nations denied responsibility for the devastating cholera outbreak that has killed +10,000 Haitians. The organization ignored victims, rejected scientific reports, hid behind a broad immunity clause and, until the very end of 2016, refused to admit moral or legal responsibility. Then-Secretary General Ban Ki-Moon's acknowledgement of the U.N.'s role in the epidemic, and subsequent announcement of the "New Approach" for cholera remedies and prevention in Haiti, sparked hope that it would finally take steps to remedy past injustices.  As the cholera death toll continues to rise and victims struggle to overcome significant financial burdens, Haiti cannot afford for the U.N. to stall, deflect and distract from its broken promises. It is #time2deliver.
Tell U.N. it's time to deliver. Join our Time2Deliver campaign and urge your country to contribute to the cholera fund.
Part of the article is shown below. Click HERE for the full article.
UN is breaking its promise to people of Haiti (Opinion)
Stephen Lewis, CNN
June 25, 2017
For years the United Nations denied bringing to Haiti a devastating cholera epidemic that has killed more than 11,000 people and left more than 880,000 infected. Now, after admitting its mistake and vowing to make amends, the UN has betrayed the people of Haiti once again.
This week, UN Secretary-General António Guterres toyed with accuracy when he said that none of the $400 million aid package promised to Haiti was ever intended for victims' families. In remarks Tuesday, he claimed the two-part package was "not devised for individuals, but for communities."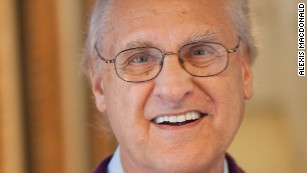 This simply doesn't mesh with the clear and indisputable facts. The 
UN's plan
, released in 2016, promised to "provide material assistance and support to those Haitians most directly affected by cholera. These efforts must include, as a central focus, the victims of the disease and their families."
Guterres is retreating on an absolute commitment that is his job to fulfill. Perhaps it is unintentional, but he's adding insult to grave injury for the people of Haiti, who continue to die from cholera at a rate of one person per day. 
The United Nations' first betrayal came in 2010, when Nepalese peacekeepers stationed in Haiti were not tested for cholera — an outbreak in Nepal was underway — before reaching the island. This, along with negligence in the disposal of the peacekeepers' untreated fecal waste flowing into a river used for preparing food, washing clothes, and drinking, caused the fatal outbreak.
Suddenly, in a country where for more than a century there had been no cholera, the disease was running rampant.
…
Click HERE for the full article.