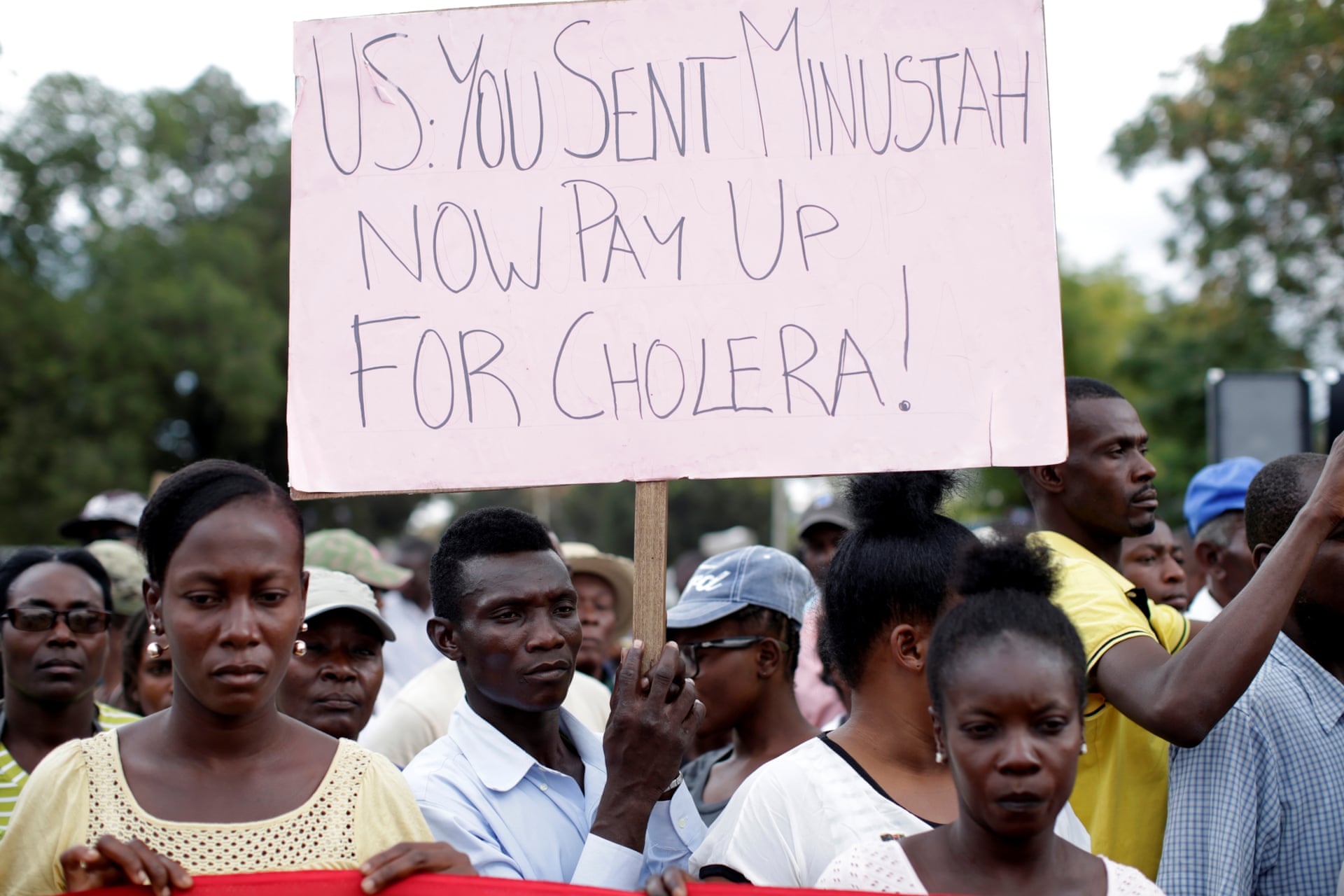 The United Nations Secretary-General, António Guterres, asked member states to allow the UN to re-allocate $40.3 million in leftover funds from previous projects in Haiti to the Haiti Cholera fund. These funds would have an immediate impact in saving lives, according to the Secretary-General.
However, none of the five permanent members of the Security Council, including the United States and the United Kingdom, have approved the motion to transfer the funds. Now, the multi-partner cholera trust fund, which has only gathered $2 million, has less than $200 thousand remaining.
IJDH's Brian Concannon: "All the [permanent security council members] spend hundreds of millions of taxpayers dollars on the UN. But the UN is flouting its legal responsibilities towards the people of Haiti on cholera… The underspend idea wasn't supposed to be the end result, but low-hanging fruit. People in the UK or the US can forget about people in Haiti, but the people in Haiti cannot forget people in the UK or US."
Read the full article HERE
The Guardian Karen McVeigh
Human rights lawyers have accused the UK and other large donors of blocking the release of a multimillion-dollar UN fund to provide relief to victims of a cholera epidemic that has killed 10,000 people in Haiti.
The outbreak, which affected hundreds of thousands of Haitians, was caused when infected UN peacekeepers from Nepal brought the disease to the country in 2010.
In June, the UN secretary general, António Guterres, asked member states to allow him to repurpose $40.5m (£30m) of leftover money to the Haiti cholera fund, which he said could have an "immediate impact in saving lives".
The appeal to reallocate unspent money designated for Haiti in 2015-16 has met with strong resistance from major donors. None of the five UN security council's permanent members, which includes the US and the UK, approved the proposed funding reallocation. The UN Haiti cholera multi-partner trust fund, which gathered more than $2m, now lies almost empty.
Read the full article HERE