Navjeet Bal is VP and General Counsel of Social Finance. Before that, she was an attorney with Nixon Peabody in Boston, since 2011. She served as the Massachusetts Commissioner of Revenue  in Governor Patrick's administration from 2008 through 2011, and prior to that, she was a practicing attorney at Mintz Levin in Boston for 17 years. She is an infrastructure finance lawyer, and is a strong believer in access to justice. She serves on the boards of the Legal Advocacy and Resource Center (a legal services hotline and referral center in Boston), the Lawyers' Committee for Civil Rights Under the Law, the Boston Public Market Association, the Massachusetts Supreme Judicial Court's Access to Justice Commission, and is an active member of the Boston Bar Association and the South Asian Bar Association of Greater Boston. She has received recognition from Harvard Law School as an "inspiring woman" for International Women's Day, from Massachusetts Lawyer's Weekly as an inaugural member of its Circle of Excellence and from Williams College as a recipient of a 2011 Bicentennial Medal. She is a graduate of Williams College and Northeastern University School of Law.
---
Brian Concannon, Jr., Esq., IJDH Executive Director, co-managed the BAI in Haiti for eight years, from 1996-2004, and worked for the United Nations as a Human Rights Officer in 1995-1996. He founded IJDH, and has been the Director since 2004. He helped prepare the prosecution of the Raboteau Massacre trial in 2000, one of the most significant human rights cases anywhere in the Western Hemisphere. He has represented Haitian political prisoners before the Inter-American Commission on Human Rights, and represented the plaintiff in Yvon Neptune v. Haiti, the only Haiti case ever tried before the Inter-American Court of Human Rights.
---
Linda Dorcena Forry
was a Massachusetts State Senator from 2013–2018. She is a native Bostonian and was the first woman and person of color to represent the Commonwealth's 1st Suffolk District. For almost two decades, former Senator Forry has dedicated her professional life to a career in public service. She chaired the Senate Committee on Intergovernmental Affairs, the Joint Committee on Housing and the Special Senate Committee on Housing. Mrs. Forry served as a member of the Joint Committees on Transportation; on Education; on Mental Health & Substance Abuse, and on Health Care Financing. Additionally, she served as the Senate Vice-Chair of Massachusetts Caucus of Women Legislators. Mrs. Forry was Massachusetts' only Haitian-American elected official. She remains committed to rallying former colleagues, elected officials, advocates, and immigrant groups across the state on issues significant to ethnic communities.
---
Paul Farmer, M.D. PhD
, is founder of
Partners in Health
 and a Professor at Harvard Medical School. Additionally, Dr. Farmer serves as Special Adviser to the United Nations Secretary-General on Community Based Medicine and Lessons from Haiti. Dr. Farmer has spent much of the past 25 years in Haiti, but his current primary residence is in Rwanda. Dr. Farmer changed the way the world treats infectious diseases among the poor by proving that top quality healthcare can be provided in resource-poor settings. Dr. Farmer brings unique and successful experience in implementing programs in Haiti and excellent relationships with Haitian health officials, the international healthcare community, and major donors to Haiti. Dr. Farmer is a MacArthur Foundation "Genius Award" winner.
---
Laura Flynn
 is an author, teacher, and activist.  Ms. Flynn lived in Haiti from 1994-1999 where she served as the former director of international relations for the Aristide Foundation for Democracy in Haiti. She co-founded the Bay Area
Haiti Action Committee
. She has excellent relationships with grassroots leaders in Haiti and the U.S. Haiti advocacy community.
Laura Flynn is an author, teacher, and activist
---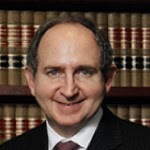 Ira J. Kurzban, Esq. is an attorney with Kurzban, Kurzban,Weinger & Tetzeli, and Adjunct Professor of Law at the University of Miami and Nova Southeastern University.  He is one of the pre-eminent immigration and refugee lawyers in the U.S., and has fought Haitian refugee cases for thirty years, some of them up to the U.S. Supreme Court. Attorney Kurzban was U.S. General Counsel for the Haitian government from 1991-2004. He has excellent relations with the Haitian diaspora community in South Florida and with former and current Haitian government officials.
---
 Joia Mukherjee MD, MPH is the Chief Medical Officer for Partners In Health, since 2000. She is an internist, paediatrician and infectious disease specialist and an Associate Professor at Harvard Medical School. Dr. Mukherjee's clinical focus in resource-poor settings has been HIV/AIDS, multi-drug resistant tuberculosis, mental health and most recently, ebola. She builds the capacity of healthcare professionals and emerging leaders in the Global Health Delivery discipline by teaching infectious disease, Global Health Delivery and human rights to health professionals and students from US and international institutions. Dr. Mukherjee serves on the board of directors for Last Mile Health, Village Health Works and Project Muso. She advises many other grassroots organizations in their efforts to deliver health care with a human rights approach to the poorest of the poor. In addition, Dr. Mukherjee consults for the World Health Organization and other international agencies on health systems strengthening, human resources for health, the treatment for HIV and more.
---
Judy Solange Prosper
 is a Haitian-American attorney currently living in Portland, Oregon. She currently serves as a Deputy City Attorney, working on equity initiatives. She was a founding board member of IJDH through 2008 and returned to the Board in 2012. Judy was a BAI volunteer attorney in early 2001, then remained in Port-au-Prince to serve the second Aristide administration as Legal Counsel through 2004. Before moving to Oregon, she served for ten years as an Assistant Attorney General in New York. Her experiences include advocacy on behalf of survivors of domestic violence, civil rights and consumer fraud litigation, and a federal judicial clerkship. Judy graduated from Brooklyn Law School and Emory University.
---
Irwin Stotzky
, Esq
. is a Professor of Law and Director of the
Center for the Study of Human Rights
at the University of Miami.  He has advised the Haitian and Argentine governments on transitional justice issues, and represented Haitian refugees in U.S. courts. Professor Stotzky has written books on transitional justice in Haiti and Latin America.
______________________________________________________________________________________
IJDH extends our gratitude to past board members for their years of service: Bryan Stevenson (2014-2018), Rob Broggi (2011-2014)