By Taina Bien-Aime, Huffington Post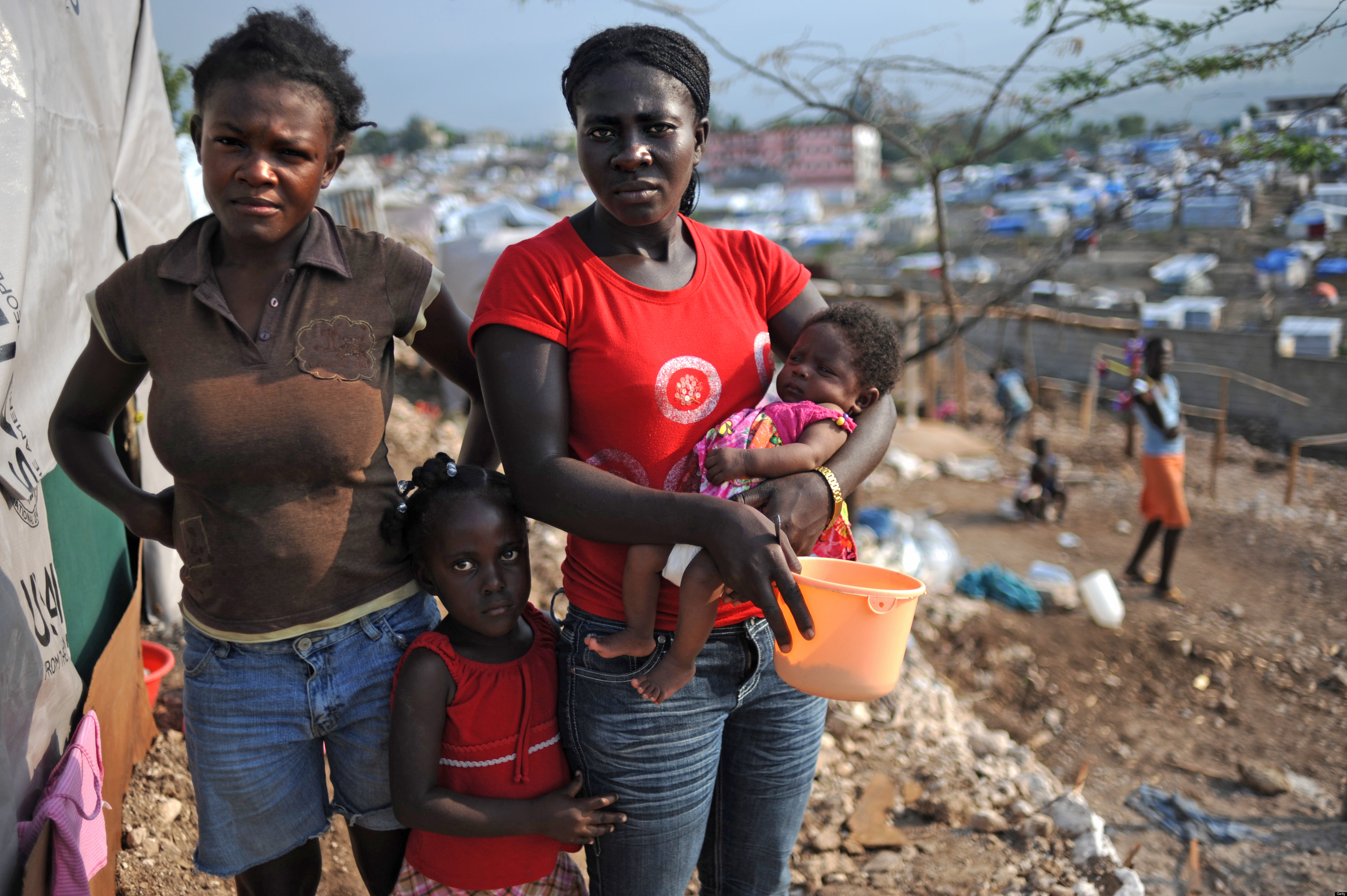 Driving east from the minted Luis Muñoz Marin airport in Puerto Rico on a modern highway, peppered with well maintained gas stations, mini-malls, fast food chains, and signs for fancy resorts, I ached comparing this Caribbean island to Haiti. Much has been written about Haiti since January 12, when an earthquake magnified to catastrophic proportions the unacceptable abject poverty and absence of infrastructure. From the foot of French imperialism crushing Haiti's neck in the 19th century to the disastrous US policies thereafter crippling any efforts toward autonomy, hopes for an independent and economically vibrant Haiti have been perennially dimmed.
Of late, headlines have also focused on violence against women in Haiti, but few have emphasized its devastating impact on the Haitian population and its dire consequences for the development of the country. United Nations representatives in Haiti have claimed that the press has exaggerated the levels of sexual violence in post-earthquake Haiti. How would they know? Even before the earthquake, the reported levels of violence and sexual violence in pre-earthquake Haiti were staggering.
According to the country report for Haiti presented to the UN Committee on the Elimination of Discrimination against Women in 2009, a shocking 70% of Haitian women and girls surveyed claimed to have experienced physical, sexual, political or psychological violence, the majority being adolescent girls between the ages of 10 and 18. In that same survey, the men interviewed claimed never to have used violence against women, but 80% of them believed it was sometimes justified when, for instance, women failed to obey or acted uppity.
CNN recently interviewed a young woman in Port-au-Prince fearing for her safety in one of the tent camps, and a male youth coyly explaining that raping women at night was to be expected, almost as a cultural norm. "I refuse to accept that violence against women is inevitable." Kathy Mangones, UNIFEM's Haiti Program Coordinator told me. "We must work toward changing negative male culture that harms women and with education, it will."
Violence against women is not surprising in Haiti's male dominated society rife with gender stereotypes. Sadly, efforts have not been made to secure equal participation and development of women at any level. For example, of the 18 ministries governing Haiti, only two were headed by women pre-earthquake, and the level of professional women working in Haiti's public administration positions barely reached a dismal 7.2%.
All this must change in the rebuilding process of Haiti to ensure sustainable development and prosperity. A change of culture must also happen within the highest levels of decision makers focused on Haiti's recovery plans in and outside of the country to recognize the urgent need to ensure gender equality in the establishment of Haitian institutions, norms and policies.
This week, the fate of Haiti may again be not in the hands of the Haitian women and men, but in those of the United Nations, the US government and other international donors flocking to New York on March 31 to discuss the economic and political future of the so-named "Pearl of the Antilles." But will a fair representation of the Haitian people be at the negotiating table? Will the interests of Haitian women, whose lives are too often irrevocably impaired by the untold level of violence and discrimination they face in their homes and in their communities be prioritized?
A group of individuals in the Haitian Diaspora and international women's rights advocates recently formed Poto Mitan: Rebuilding Haiti, an initiative to promote the rights of women and girls. Working with women's groups in Haiti, they also joined forces with Rele Fanm Ak Fi (A Call to Women and Girls): Haiti Gender Equality Collaborative to draft a preliminary "shadow report" that maps out a blueprint for putting women at the center of Haiti's recovery.
"Rele," a loose and growing coalition that includes individuals such as Haitian-American writer Edwidge Danticat and international human rights organizations like Madre and Equality Now, is urging the participants at the donors' conference to integrate Haitian women in the development of their country's public and private sectors both as participants and recipients. The excuses uttered that Haitian women don't meet the capacity levels necessary to integrate the decision-making processes in rebuilding their nation holds no water. Looking at the case of post-conflict Rwanda, where women now hold over half of the parliamentary seats, one's imagination needs little stretching to aspire towards no less for women in Haiti.
Click HERE to see the Original Article