On January 9, 2015 a US judge ruled in favor of absolute UN immunity in the cholera case. The judge cited previous cases where UN immunity was upheld but cholera victims and their lawyers argue that those cases differ from this case. Where the UN has provided alternate means of seeking compensation in the past, it has avoided accountability at every turn in this case. This article features interviews with IJDH Executive Director Brian Concannon, UN press officer Sophie Boutaud de la Combe, and future IJDH Legal Intern Wesley Laine.
Part of the article is below. Click HERE for the original.
Lawyers push lawsuit against UN for Haiti cholera outbreak
Claire Luke, Devex
January 27, 2015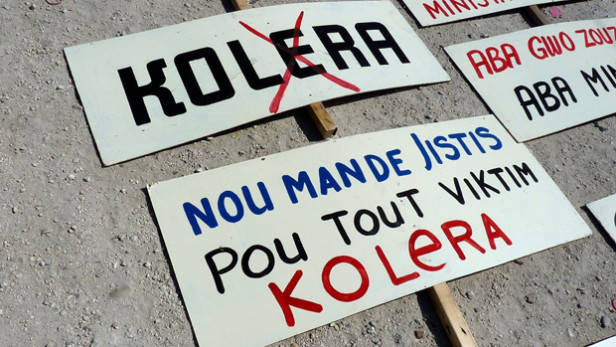 Human rights lawyers in New York are preparing to file an appeal against a U.S. judge's decision to dismiss a class action lawsuit against the United Nations, the next step in an uphill battle that, if successful, may change the way the public can hold the institution accountable for its actions.
The appeal is the latest in the much-publicized case alleging that the United Nations negligently introduced cholera to Haiti after the catastrophic 2010 earthquake that tarnished the U.N.'s reputation in the troubled Caribbean state.
The lawsuit, Georges et al. v. United Nations et al., was dismissed Jan. 9 in the Southern District Court of New York on the grounds that the United Nations is exempt to charges against its immunity.
Brian Concannon, executive director of the Boston-based Institute for Justice and Democracy in Haiti — the first to file claims on behalf of 5,000 cholera victims and their families — told Devex the appeal will argue that the United Nations should not be able to use its immunity as a shield for negligence and misconduct.
…
Click HERE for the original.