The UN's cholera plan, which has been relaunched in several iterations since 2010, continues to struggle for funding. The current plan is only 12.9% funded, with only 1% of those funds being pledged by the UN. The UN would probably be more successful at raising these crucial funds if it took responsibility for causing the epidemic, and focused on justice instead of charity.
Part of the article is below. Click HERE for the full text.
UN Cholera Plan for Haiti Must Choose Justice Over Charity
Ted Oswald & Katharine Oswald, HuffPost Impact
February 26, 2015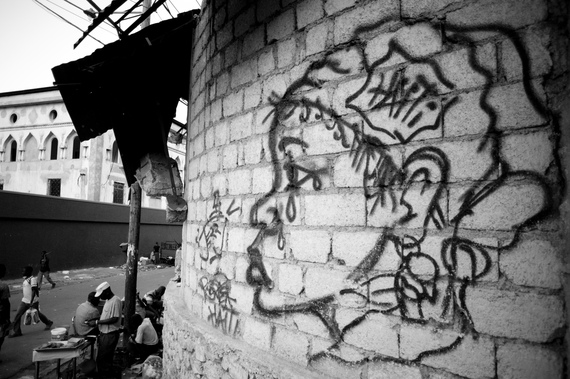 In a recent article, Pedro Medrano Rojas, the UN Senior Coordinator for Cholera Response in Haiti, called on the international community to change course on its "historic lack of attention to water and sanitation" in Haiti by increasing support for water and sanitation infrastructure to combat the cholera crisis in Haiti.
This is a welcome call — cholera has killed over 8,824 people in Haiti since it wasintroduced by UN peacekeepers in 2010, and water and sanitation is critical to curbing transmission of the disease. Thirty-eight percent of the Haitian population lacks access to improved drinking water sources and only 24 percent has access to improved sanitation. As Mr. Medrano notes, "[b]y strengthening these infrastructures, we will eliminate cholera and also other waterborne diseases." Doing so has the potential to save several thousand lives each year.
Yet Mr. Medrano and others' persistent efforts and laudable goals of eliminating cholera in Haiti have not borne fruit. In 2012, the UN and Haitian Government launched a joint plan to eliminate cholera from Haiti. Two years later, this plan is still only funded at 12.9 percent despite a high-level donors conference hosted by the World Bank in October 2014 and repeated calls to action. Even the UN itself has only pledged 1 percent of the required funds for the plan. Over that same period, it has been able to raise over $2.5 billion to support MINUSTAH, its peacekeeping mission in Haiti, even though the country has not had a recognized war in a century.
…
Click HERE for the full text.