A young man of Haitian descent was recently lynched in the Dominican Republic, striking fears of increased discrimination of Haitian descendants in the country. Racial tensions have been high between Haiti and  DR since their founding but were highly exacerbated by a September 2013 ruling that retroactively stripped citizenship from estimated hundreds of thousands. In 2014, new immigration laws that were supposed to help proved too bureaucratic to allow for much progress. Activists fear that the lynching is a sign of trouble for the rights of Haitian-descended Dominicans.
Part of the article is below. Click HERE for the full text.
Dominican Republic lynching raises fears of humanitarian crisis
Young man, apparently of Haitian descent, found hanged from a tree in a Santiago park as anti-Haitian sentiment appears to be on the rise
Sibylla Brodzinsky, The Guardian
February 12, 2015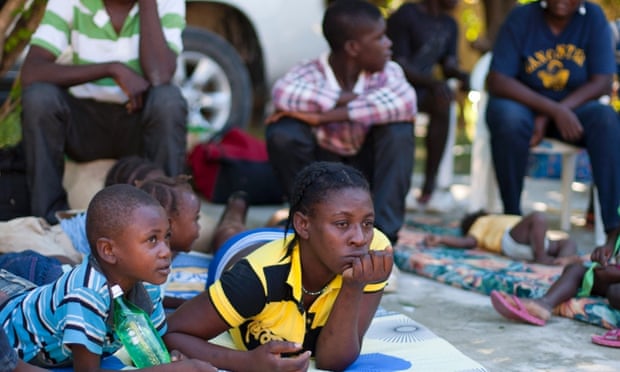 The apparent lynching of a young man in the Dominican city of Santiago has reignited fears of a looming humanitarian crisis.
The corpse of a man, apparently of Haitian descent, was found hanged from a tree in a city park, his body beaten and his hands and feet bound by rope.
Police were quick to say his death was related to a theft, but heightened tensions in the Dominican Republic against people of Haitian origin and the gruesome nature of the killing make it hard to rule out a hate crime, human rights advocates have said.
"Nobody knows yet the reason behind the lynching, but it comes in the context of constant discrimination and violence against Haitians," says Santiago Canton, of the Robert F Kennedy Center for Human Rights.
The death of the man came just hours after a group of Dominicans in Santiago, the country's second largest city, publicly burned the Haitian flag. Elsewhere, human rights groups have reported that a man was recently denied access to a public bus because he "looked Haitian".
…
Click HERE for the full text.