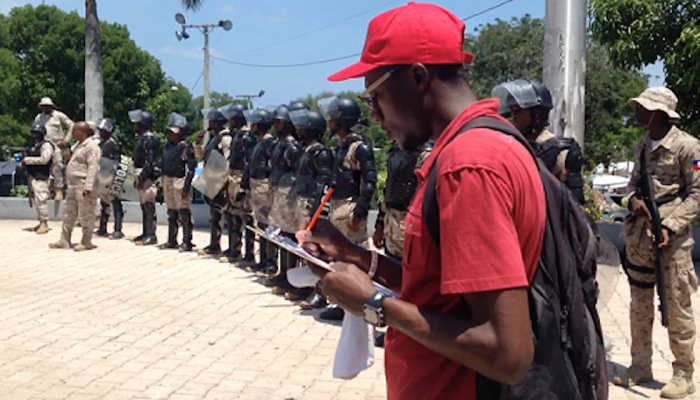 IJDH and BAI have been on the frontlines of the struggle for justice and democracy in Haiti for nearly 30 years. Your support keeps us working in partnership with Haitian communities to protect activists, eliminate gender-based violence, train lawyers, support social movements, and hold governments to account.
We are in this fight because of the generosity of people like you. Join us by making a gift today.
To give by check, please mail your donation to:
Institute for Justice & Democracy in Haiti
892 Plain Street, Suite 1
Marshfield, MA 02050
Questions about your donation? Call us at 857-201-0991 or email develoment@ijdh.org.
Your donation is 100% tax deductible. Our federal tax ID number is: EIN 03-0541424.
More ways to give:
Stock Gifts
Giving a gift of stock or other securities to IJDH offers tax benefits and makes an immediate impact on the fight for democracy in Haiti.
Leave a Legacy
We are fighting for a more just and prosperous future in Haiti. Create a legacy of justice for the next generation by leaving a gift to IJDH in your will, charitable gift annuity, or beneficiary designation.
IRA Gifts
Use your IRA to help defend Haitian human rights. If you are older than 70.5 years, you can contribute up to $100,000 annually from your IRA. This won't be considered as taxable income.
Donor Advised Funds
Contributing through your Donor Advised Fund is a convenient and high-impact way to protect human rights defenders in Haiti.
Employer Matching Program
Many employers match employee contributions to IJDH. Ask your employer if they will match your donation and further your impact today.