The stakes are high in Haiti right now, but the Haitian people haven't stopped fighting and neither will we. This Giving Tuesday, all donations go twice as far. Give now!

This year's International Day for the Elimination of Violence Against Women (IDEVAW) could be seen as a marker of the ways in which successive governments and the international actors who have enabled them have failed Haiti's women and girls. But Haitian women and girls, including at BAI, are fighting back, which is why the 2023 IDEVAW and the 16 Days of Activism Against Gender-Based Violence it kicks off, are an even better opportunity to celebrate – and actively support! – their advocacy and mobilization.

At the 54th session of the UN Human Rights Council on October 10, BAI Managing Attorney Mario Joseph, invited by the International Human Rights Internship Program of the Human Rights Center at the University of Minnesota Law School, called on the international community to listen to Haitians and stop propping up the de facto government in Haiti.

In a show of courageous leadership, the National Haitian American Elected Officials Network (NHAEON) and FANM in Action write to the Biden administration to oppose its proposed international military intervention in Haiti. "The U.S. must immediately stop propping up the unconstitutional de facto regime" and more.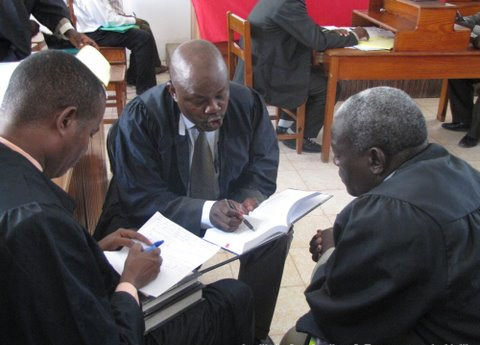 The Institute for Justice and Democracy in Haiti is a U.S.-based human rights non-profit organization. Established in 2004, it is a partnership of human rights advocates in Haiti and the U.S., dedicated to tackling the root causes of injustice that impacts basic human rights in Haiti.
Our work for human rights starts with justice.