IJDH is honored and excited to welcome two new members to its leadership this quarter: Nicole Lee Bayard, who joined the Board of Directors, and Charlot Lucien, who joined the Advisory Council. While IJDH and BAI have long worked with both Nicole and Charlot, we look forward to them contributing even more to our fight for justice in Haiti now that they are formally on board!

In a show of courageous leadership, the National Haitian American Elected Officials Network (NHAEON) and FANM in Action write to the Biden administration to oppose its proposed international military intervention in Haiti. "The U.S. must immediately stop propping up the unconstitutional de facto regime" and more.

A new IJDH briefer lays out the root causes behind Haiti's crisis and the necessary first step towards solutions. "And so long as foreign interests – led by the U.S. government – continue to prop up the very actors responsible for and benefiting from Haiti's crises, no initiative will meaningfully reduce Haitians' suffering." Click here to take action now.


On August 17, BAI hosted a webinar with the next generation of Haitian women human rights lawyers, who discussed their theses and vision for a Haiti in which women are empowered to contribute fully and equally, both in law and in other spheres of Haitian life.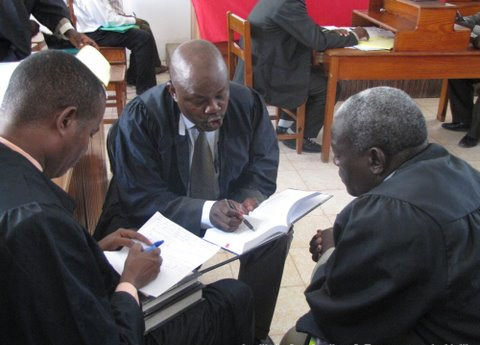 The Institute for Justice and Democracy in Haiti is a U.S.-based human rights non-profit organization. Established in 2004, it is a partnership of human rights advocates in Haiti and the U.S., dedicated to tackling the root causes of injustice that impacts basic human rights in Haiti.
Our work for human rights starts with justice.